Click below to jump to a section of our menu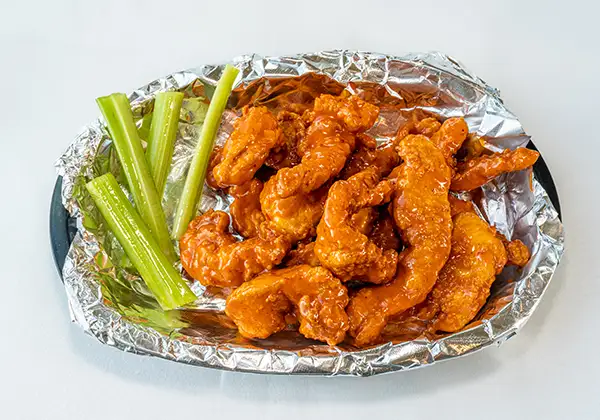 One dozen 14/Two dozen 22
Clams and mussels available with lemon-garlic butter, marinara, or fra diavolo sauce
Amaroso roll with coleslaw
Add French fries 2
Classic Philly Cheese Steak
Ketchup, mustard, peppers, onions, potato 11
Mustard, ketchup, diced onions, chili, and cheese 10
Fried, with lettuce, remoulade, and coleslaw 13
Shredded lettuce, remoulade, and coleslaw 12
Candied Bacon Chicken BLT (Fried)
Fried oversized filet, lettuce, remoulade, and coleslaw 9
Fish or chicken, fried or grilled 17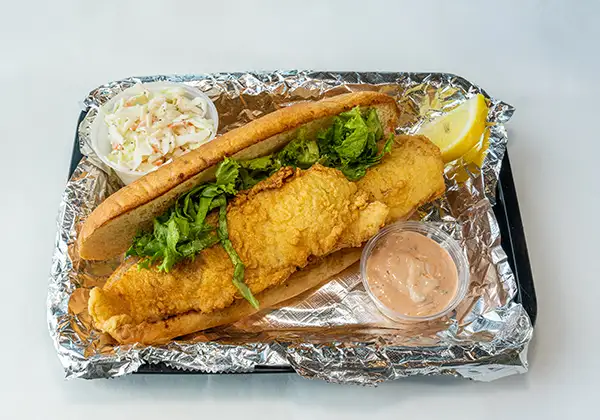 Gluten-free
Corn on the cob, potato, Italian sausage
Proprietary house seasoning and butter sauce
Regular – Serves 1-2
Double – Serves 3-4
Family – Serves 5-6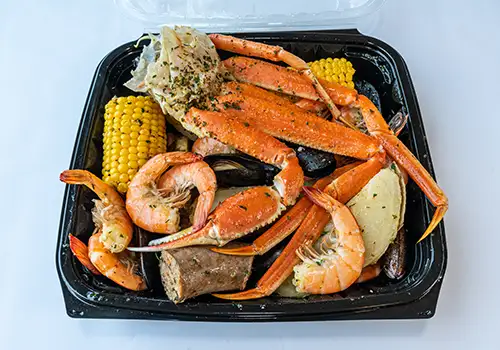 1. Crab Leg Cluster, Mussels, Shrimp
Regular 36
Double 66
Family 122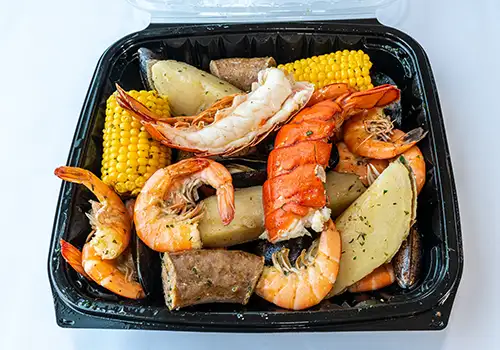 2. Lobster, Shrimp, Mussels
Regular 40
Double 74
Family 138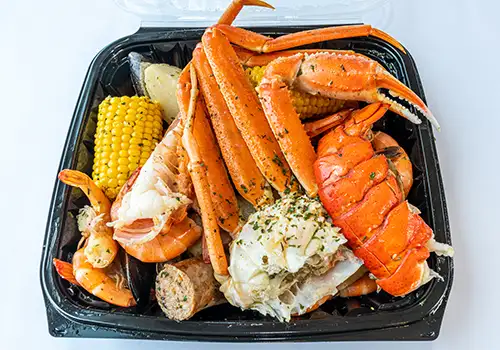 3. Lobster, Crab Leg Cluster, Shrimp, Mussels
Regular 62
Double 120
Family 230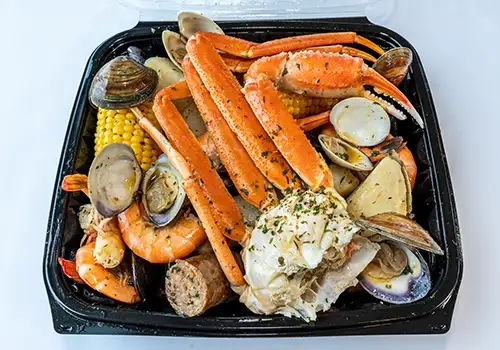 4. Crab Leg Cluster, Clams, Shrimp, Mussels
Regular 44
Double 82
Family 154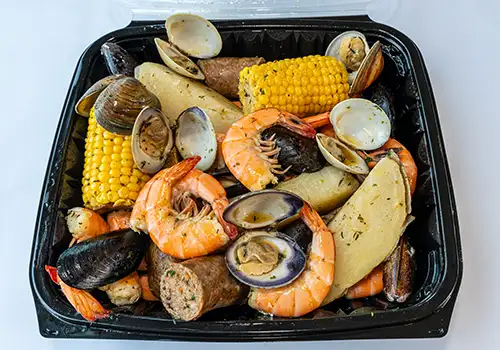 5. Clams, Shrimp, Mussels
Regular 22
Double 38
Family 66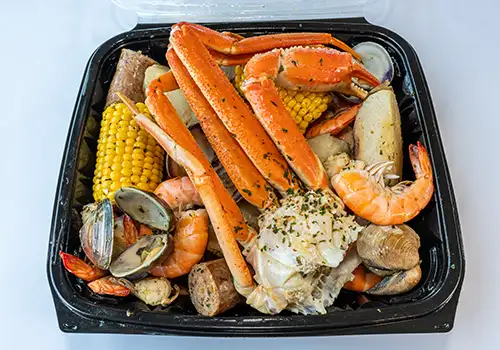 6. Crab Leg Cluster, Clams, Shrimp
Regular 40
Double 74
Family 138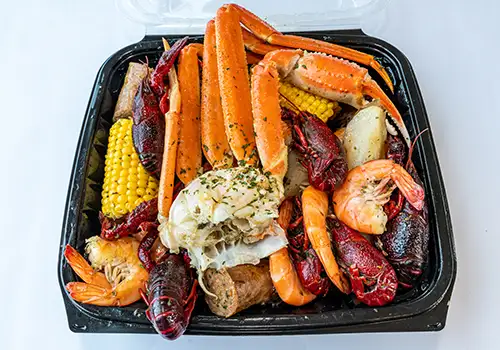 7. Crab Legs, Crawfish, Shrimp
Regular 42
Double 78
Family 146
8. Shrimp
Regular 20
Double 34
Family 62
9. Crawfish
Regular 20
Double 34
Family 62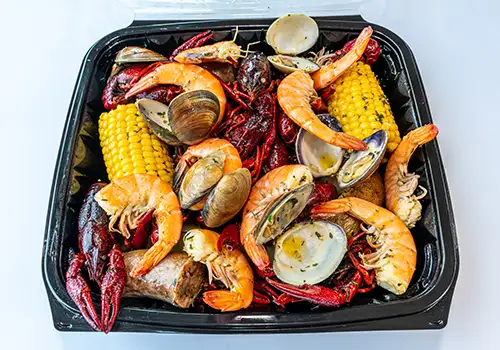 10. Crawfish, Clams, Shrimp
Regular 28
Double 50
Family 90
Hot Dog (all beef) and Fries
Flash fried, coleslaw, French fries, hush puppies
(fried or hot boil)
Half pound 16/One pound 25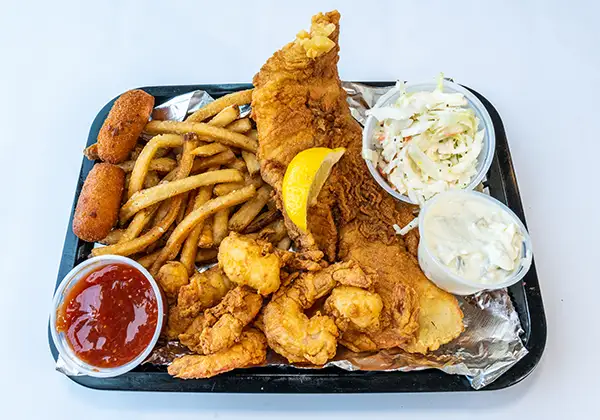 Lobster Tail, cold water 6 oz.
half pound 14/one pound 23
Low Country Hot Boiled Shrimp
half pound 14/one pound 23
LCK Home-Brewed Sweetened Tea
with a touch of fresh citrus
half gallon 6
Pepsi products – free refills
3.04
Bud Light, Miller Lite, Michelob Ultra, Coors Light
Government Required Notice: Consuming raw or undercooked meats, poultry, shellfish, seafood, or eggs may increase your risk of foodborne illness, especially if you have certain medical conditions or immune disorders.
Please advise our staff of all food allergies. Nuts and other food allergens are present in our kitchen. Although we make every effort to keep those items separate, we cannot guarantee allergen-free products.
Gluten-free and vegetarian denotations are for dietary purposes.